Free Download

Today we offer you a free Pocket Guide of one of the NAW Institute's top-selling publications.
An NAW Institute Pocket Guide


Getting Results From Your Digital Investments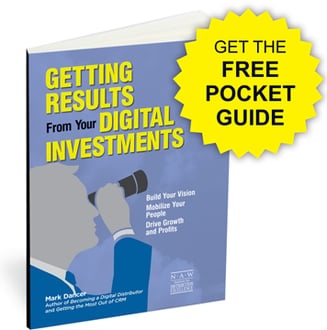 The NAW Institute for Distribution Excellence conducts research into strategic management issues affecting the wholesale distribution industry. Only the NAW Institute publishes leading-edge research studies with practical application for wholesale distribution firms of all sizes and lines of trade.